How to start an LLC
Forming an LLC isn't difficult, but there are a series of things that must be done to set one up. See below to learn more about the specific requirements in your state.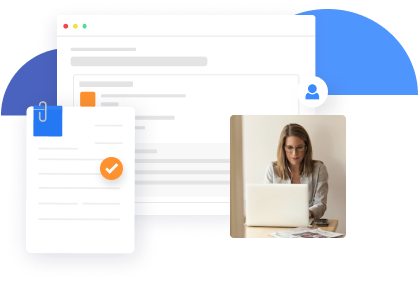 Step-by-step guides for launching an LLC
Related posts
Frequently Asked Questions
Can I serve as my LLCs registered agents?
Yes. The owner of an LLC can serve as his or her company's registered agent. The registered agent is responsible for accepting important notices on behalf of the company. To name yourself, simply list your name and address on the Articles of Organization.  If at any point you'd like to elect another person or pay a registered agent service to fill this role, you can file an update (usually called a Statement of Change) with the secretary of state's office. 
How much does it cost to form an LLC?
The cost to form an LLC varies by state. Most states require owners to pay a filing fee when they register. This filing fee can range from $50 to $500. The average fee is $132, but it's important to research the cost in your state.  If an owner decides to work with a business formation company, which can file the formation paperwork on behalf of a company owner, expect to pay a flat fee to file the document as well as the state's filing fee.
Is an EIN the same as a federal employer identification number?
Yes, the two terms mean the same thing. The IRS website can provide an EIN.
Is an attorney required to set up an LLC?
No, the owner can file the paperwork for his or her own business. However, an owner can seek the advice of a lawyer or work with a business formation company to have the document filed with the state as well.
How is an LLC maintained?
In most states, an LLC must file an annual report and pay a filing fee or franchise tax. The rules vary by state. How do you find out what's required in your state? The best place to start is to search the secretary of state's website.
To form an LLC, must it be registered with the state?
Yes, if you plan on doing business in the state and want to obtain the perks of an LLC, like limited liability and pass-through taxation, you must register the company with the state by filing formation documents usually known as Articles of Organization.
Who manages an LLC?
Typically, a manager is selected from within the company or hired from outside. Owners are called members. If one owner is selected, the LLC is referred to as single-member LLC. A board of directors isn't necessary for an LLC.
Find out how to start an LLC in your state
Click on the state below to get started